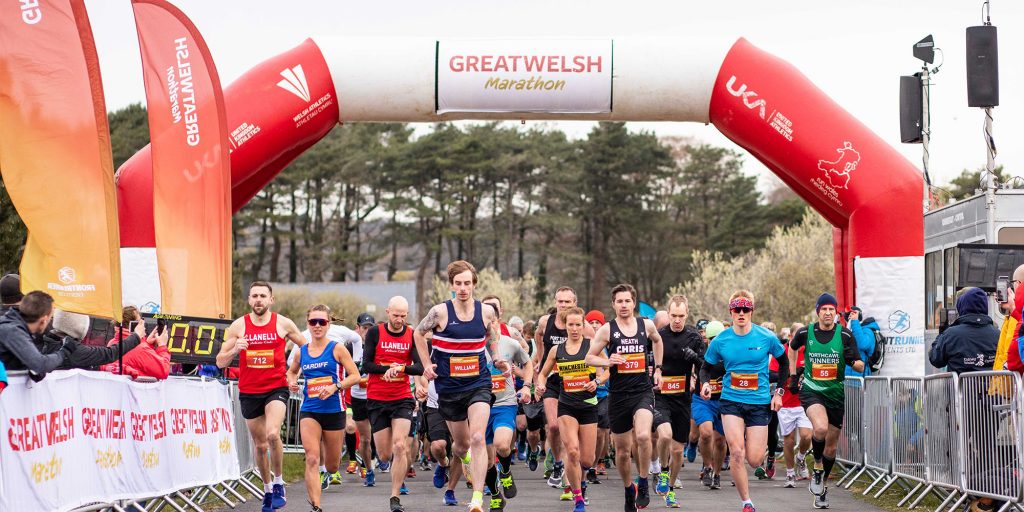 We are excited to announce we are able to reopen entry to the great Welsh Marathon and Half Marathon Events.
There are only LIMITED places available and as a result, entry will be open for 1 week only. We are re-opening because:
We know how disappointed some runners are at not getting their entry in the ballot to run London Marathon – so we wanted to give our runners a chance to still enjoy a great atmosphere and be part of an event in Wales that covers the distance!
A number of our runners have contacted us to see if we still have places left, so to help meet this demand we have re-opened for this limited time.
The future of our event – all our events have been significantly impacted by the COVID-19 pandemic and the new Brexit measures which have come into place. Although confidence in large scale events is slowly coming back our road to recovery will be a long one and by reopening entries your participation will mean that we are able to rebuild our events into the future and ensure you have that same great experience you always have had.
Entry will open on 15th March and close at 5pm on 22nd March 2022.
Please note that you should only take part in this event if you are physically able to run, jog and walk continuously for 26.2 miles in the marathon event and 13.1 miles in the half marathon.
There is a cut off time of 6 hours for the marathon and 4 hours for the half marathon.
Entrants who sign up during this period will be able to collect their race packs on the morning of the event from the Race Information Point.