The Great Welsh Marathon Events continues to bring increasing number of entrants, tourists, and spectators to Carmarthenshire.
As the race continues to grow, it attracts a greater field of elite entrants that help elevate the profile of the event and the county as a great destination to visit and enjoy.
Our aim is to also encourage more athletes and fun runners who embrace the event and help raise funds for our headline charity partners at 2wish and many other deserving charities across the UK.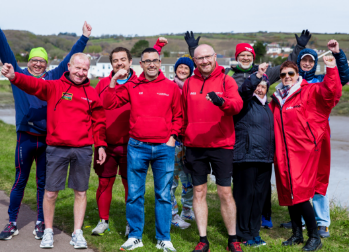 Always aiming to be bigger and better, we really need the backing and support of local businesses and residents to generate an atmosphere that can compete with some of the UK's best races.
So, let's give the runners, some of whom have travelled from around the world, all the added incentive and support they need to get to the finish line!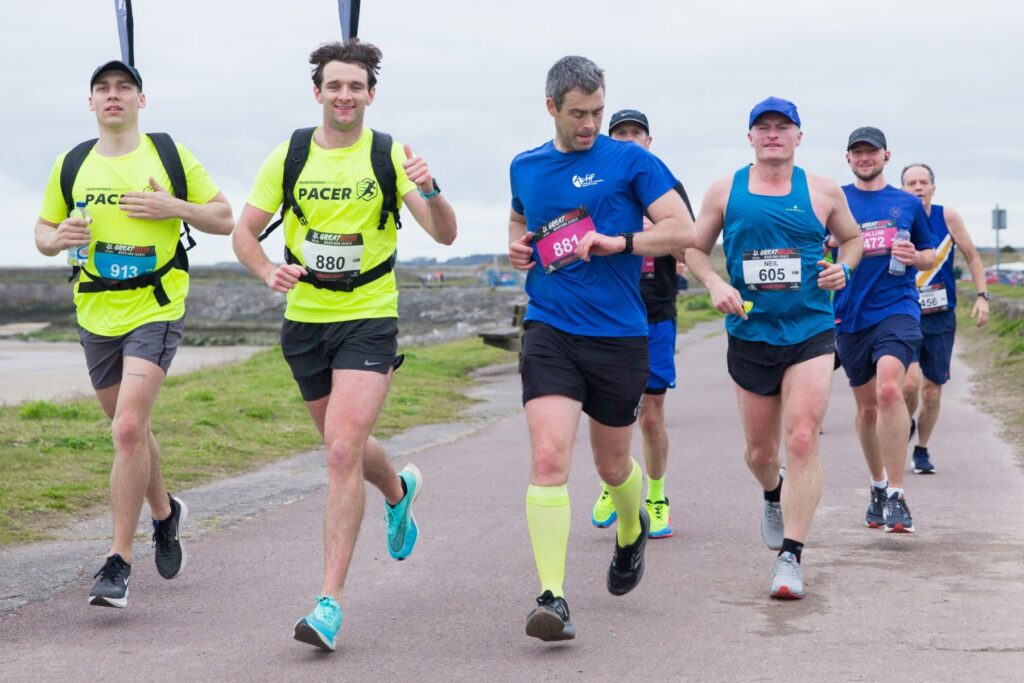 Tracking
Tracking is a great way to motivate your loved one while giving you the best chance of seeing them on the course so you can be at the right place at the right time to cheer them on! Most smartphones now have the ability to share their location with select people.
Most smartphones have the ability to share their location with select people. There are a few ways to use this feature: Apple phones there is a 'Find My' app where you can link devices. Simply ask your participant open the Settings app, tap their name, then tap Find My. They then need to turn on Share My Location. Family Sharing is also an option only to share location with select participants. Find out more HERE.
Share 'location' on Whatsapp
Your loved one can also share their location via WhatsApp. To do this they must enable location permissions for WhatsApp in their phone's Settings > Tap Apps> WhatsApp > Permissions > Location > Turn on WhatsApp.
They can select from 'Allow only while using the app,' 'Ask every time,' and 'Don't allow.'
Once enabled, the participant can open an individual or group chat and tap Location > Share live location. They can then choose the amount of time and once done, those in the group can see a map with live location on the chat.
Strava Beacon
Strava also has a Beacon feature that offers location tracking. You need to be connected to your loved one on Strava first. Your runner must start a new run on Strava and tap the Beacon icon in the lower right. They then pick up three safety contacts who will receive their location during the event. An orange dot will indicate when Beacon is active and give an accurate GPS location which supporters can see on their app.
We hope these options will help you to experience the event along with your loved one on the big day!
All communication regarding relevant traffic information will be relayed via local media and by post to all residential properties and businesses along the route.