You don't have to be a runner to enjoy the Great Welsh Marathon. Since Front Runner Events was established we have had hundreds of volunteers making up our RACE MAKER team and helping make our events a success.
All you need is lots of enthusiasm, a smile and a positive attitude. Work as part of our team to help ensure an amazing experience for thousands of our runners.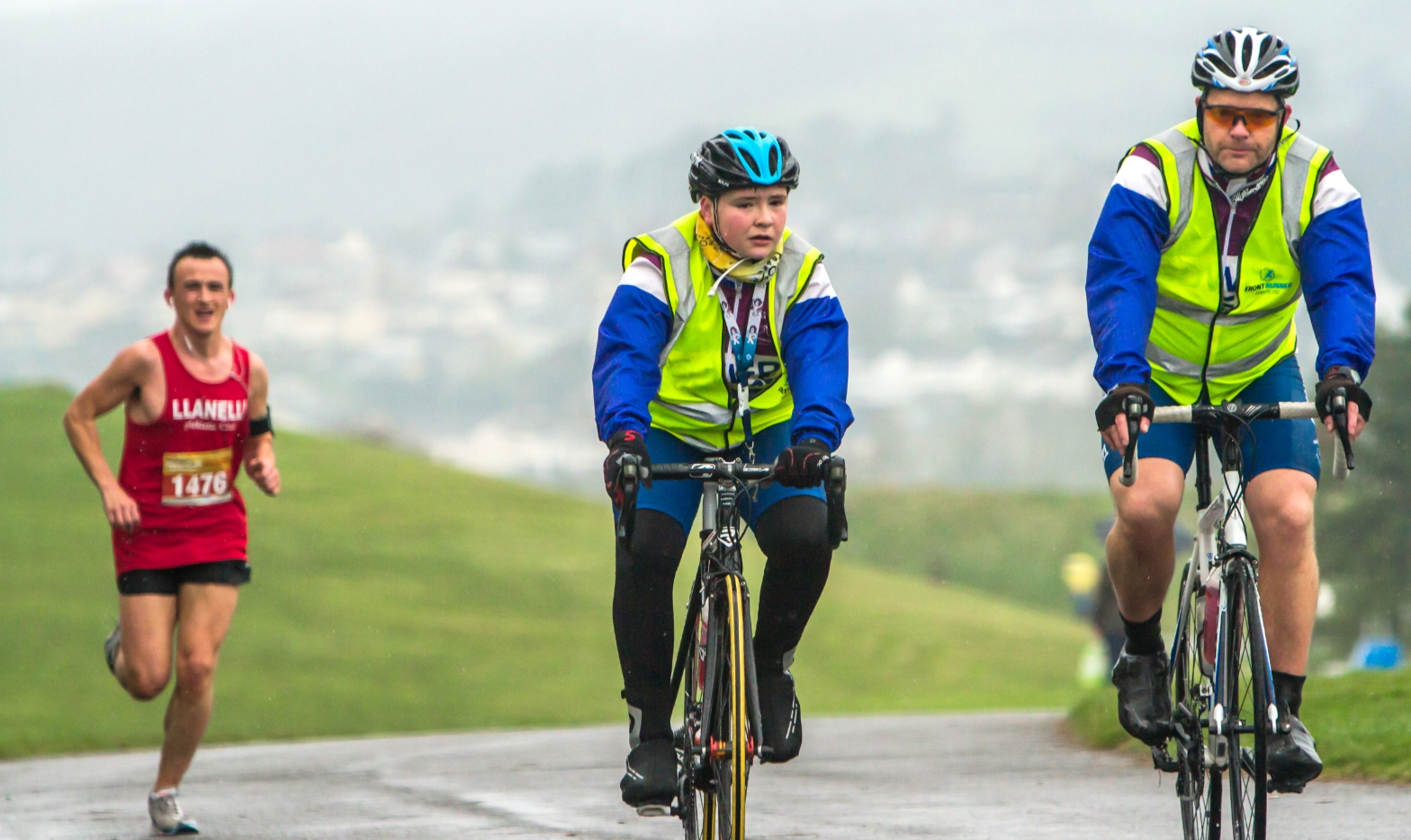 On Course Race Makers

Start/Finish Race Makers

Event Village Race Makers

Hydration & Nutrition Station Race Makers
What to expect
As well as individuals we also want to hear from local community groups and clubs who can coordinate their own team of Race Makers in return for a financial donation to your organisation.
Great Welsh Marathon will provide you with a Race Maker event t-shirt to be worn on the day.
Refreshments for the duration of the event & FREE entry to a race of your choice in the same year.
You will need to be able to commit to between 8am and 4pm on race day depending on your role.
Whether you are an individual or a group of volunteers complete the form below to register your information and we will get in touch with you closer to race day.
How To Register
Groups
If you are part of a community group, charity, sports club or any other type of club that may like to get involved we would love to hear from you! Please drop us an email at
volunteers@frontrunnerevents.co.uk
Individuals
Although most of our race makers are members of a group we do have opportunities for individuals at our events. Register your details below and we will be in touch as race day approaches for your chosen event.