The title partner for the Great Welsh Marathon Events in 2023 is 2Wish – the leading Welsh Charity with a mission to ensure that those affected by the sudden death of a child or young adult in Wales, will receive the bereavement support they deserve.
Established by Rhian Mannings MBE after the sudden death of her one-year-old son and husband in 2012, motivated by a desire to ensure others would not be left without support after suddenly losing a child.
Their aims are to:
Ensure every Emergency Department in Wales has a suitable bereavement suite for bereaved families.
Ensure that bereavement boxes are available for families at each of these hospitals.
Ensure that immediate bereavement support is available for suddenly bereaved families.
Provide a professional bereavement counselling service.
Provide support to individuals who witness the sudden and traumatic death of a child or young adult.
Provide staff support and training.

To learn more about 2wish or find out how you could help make a difference go to
www.2wish.org.uk
Become a Partner
To become a partner at the Great Welsh Marathon Events please contact the Front Runner Events team on 01792 277310 or email: info@frontrunnerevents.co.uk
Sponsorship Opportunities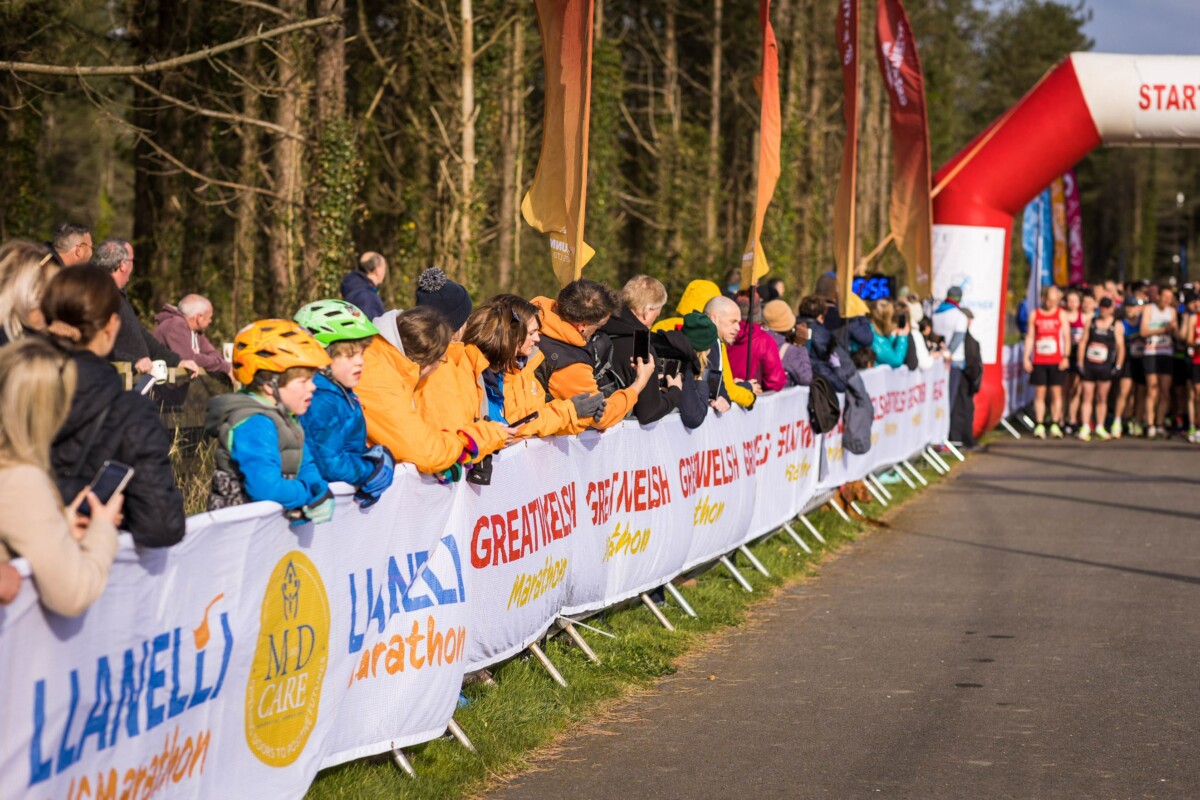 A variety of sponsorship opportunities are now available for our newest event, the Port Talbot Half Marathon
To obtain further information on how your company can benefit by becoming a partner or title sponsor of the above event please contact the Front Runner Events team HERE.