We are excited to be able to offer a limited number of complimentary entries available for athletes who have achieved the elite performance criteria outlined below:
Elite entry criteria
Great Welsh Half Marathon
Female
Sub 80 minutes
Male
Sub 70 minutes
Great Welsh Marathon
Female
Sub 3 hours 30 minutes
Male
Sub 2 hours 45 hours
Prize Money To Be Confirmed.
Any athlete wishing to apply for an elite place should have achieved the above performance criteria (at either distance) since January 1st of the previous year. Please note that achieving the elite performance criteria does not guarantee an elite place as places are limited. The Race Director's decision will be final regarding inclusion and allocation of elite entry spaces.
To apply for an elite place please contact us by emailing steph@frontrunnerevents.co.uk with the following information: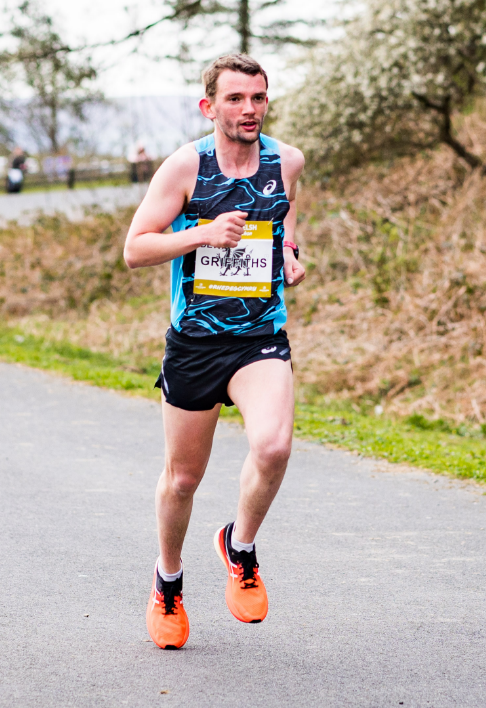 Full Name
Date of Birth
Club
UKA Number
Current Residence
Email Address
Details of qualifying performances (as shown on Power of 10 or Run Britain Rankings)
WALL OF FAME

half marathon
2017

Male

Ian Harris

1:11:46

Female

Celia Boothman

1:28:55

2018

Male

Nicholas Sheehan

1:17:37

Female

Catherine Rennie

1:30:07

2019

Male

Luke Williams

1:14:19

Female

Melanie Wilkins

1:18:18

2022

Male

Dewi Griffiths

1:08:11

Female

Kelly Bowen

1:29:18

2023

Male

Dewi Griffiths

1:03:48

Female

Hannah Munday

1:26:36

full marathon
2017

Male

Matt Rees

2:50:04

Female

Katie Warren

03:27:10

2018

Male

Matthew King

02:43:51

Female

Catherine Baker

03:33:30

2019

Male

Gethin Davies

02:45:44

Female

Katie Warren

03:04:46

2022

Male

Oliver Webb

02:39:06

Female

Emma Wookey

03:10:25

2023

Male

Blair Mcwhirter

2:28:48

Female

Kelly Dicks

2:58:28